Regular price
Sale price
$8.00 USD
Unit price
per
Sale
Sold out
Oak & Vine - Bar Soap
Handmade in small batches using locally brewed beer from Infusion Brewery in Omaha, NE
This bar uses their Lil' Boh Czech Pilsner which helps this bar produce an abundant creamy lather, enhances the scent notes of amber and cedarwood, and creates a luxurious moisturizing feel.  Be prepared for extremely happy skin after using our Oak & Vine bar.
All of our products use high quality materials and ingredients.  This bar uses Lil' Boh Czech Pilsner, Water, sunflower oil for conditioning, coconut oil for rich lather, castor oil, almond oil, tallow (beef), sodium hydroxide, sodium lactate, walnut shell powder for exfoliation, fragrance.
approx 142 gm.
WHY BEER SOAP??? - Using beer instead of only water in the soap making process adds some surprising benefits.  Some of the benefits of using beer in the soap making process include: The feel - beer soap has a smooth and milky feel, The Lather - a nice frothy lather, Moisturizing - The hops that are an essential ingredient in beer contain skin softening amino acids that help soothe irritated skin.  Additionally, the brewer's yeast in beer acts as an antibacterial agent and beer also contains vitamin B and other essential vitamins that are great for skin.  And finally, beer can be a great artisan addition to a bar that helps it stand apart from large mass produced bars that use other chemicals and additives to create the great benefits that the addition of beer achieves.   
Share
View full details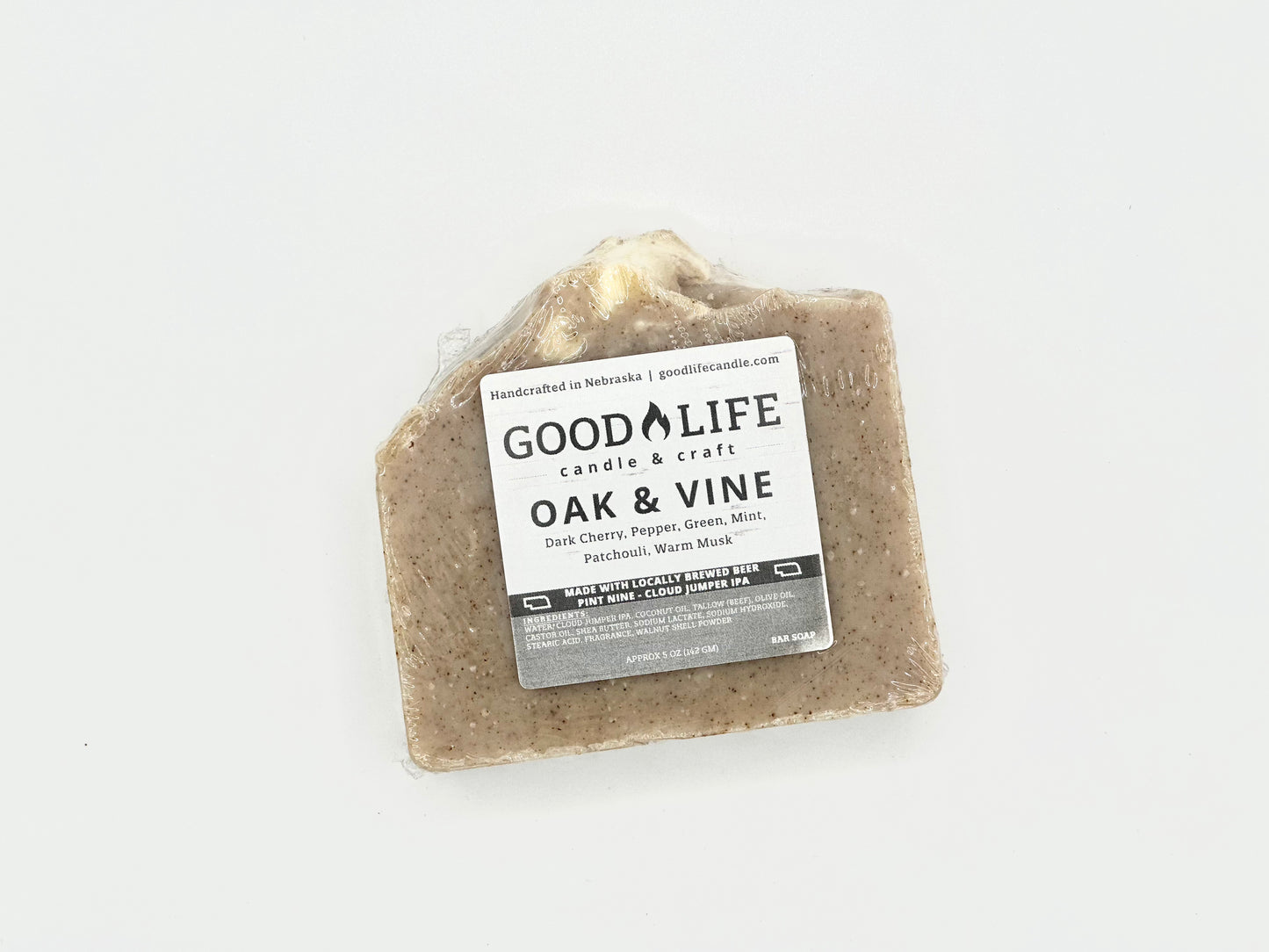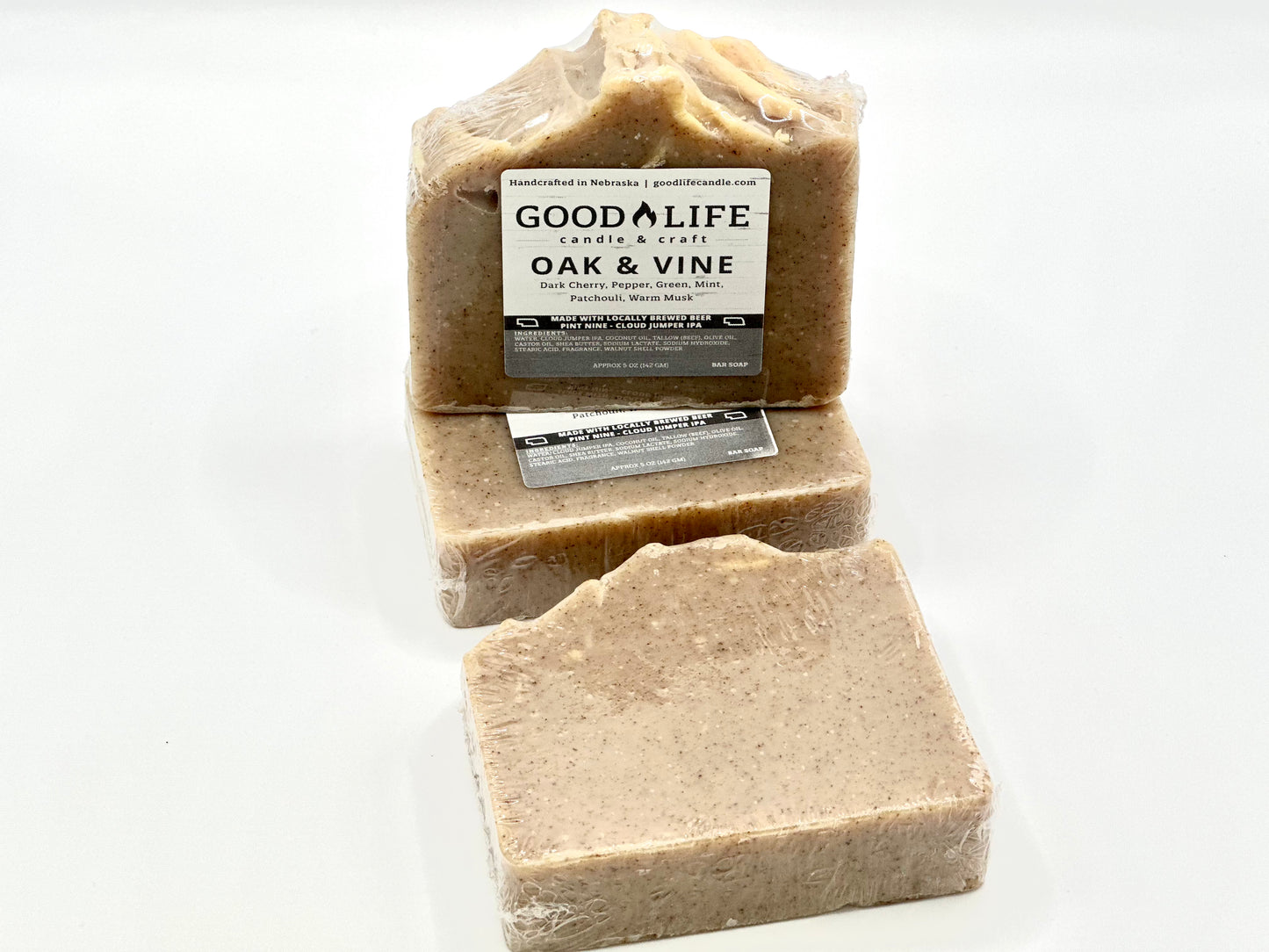 The Oak & Vine bar soap is a really nice nature-y fragranced soap! The scent has held up over continuous use since purchasing and the soap itself has the right balance of exfoliating without being abrasive to the skin.
Oak & Vine - Bar Soap
Love their soaps & supporting local! Always great customer service & quick local delivery.
Love to hear great feedback like this Kate! Oak & Vine is one of my favorites too
Sending good vibes - Jon & Nicci